ELECTROTHERAPY & ULTRASOUND UNITS:

Featured Products
Intelect Legend XT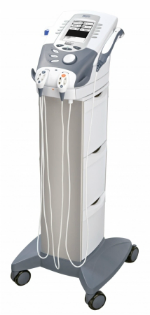 This is one of the most advanced therapy systems available. It's ergonomic design sophisticated, versatile, and user-friendly.
High contrast 5" FSTN LCD monochromatic user interface.
Two independent electrotherapy channels, expandable to four independent channels.
Six clinical waveforms: Interferential Premodulated, High Volt, Russian, Symmetrical Biphasic, and Microcurrent
Documentation of treatment data with patient data cards
User defined protocols for your specific needs
Dual frequency ultrasound at 1 or 3.3 MHz
Watertight soundheads for use in underwater therapy
#2760


Intelect Transport Ultrasound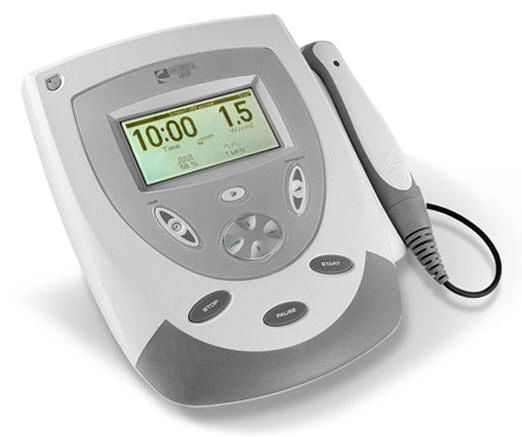 This ultrasound has ergonomically designed soundhead applicators in a variety of sizes and is uniquely designed for mobile, tabletop, wall mount, and therapy cart use.
110V or battery powered option
Fully functional 1 and 3.3 MHz frequencies
Ten user-defined memory positions
Pulsed and continuous therapy operation
Watertight sounds heads for underwater therapy
Head-warming feature on all soundhead applicators
#2782
Intelect Transport Combo


This ultrasound/electrotherapy combo unit is uniquely designed for tabletop, wall mount, therapy cart, or mobile use.
Two channels of electrical stimulations output
Ten user-defined memory positions for User Protocols
Four standard waveforms on board: Interferential, Premodulated, High Volt, and Russian
Independent intensity and parameter controls for each channel
Soudhead features include: Head-Warmer, Interchangeable Sound Heads, and Watertight Soundheads
Fully functional 1 and 3.3 MHz frequencies
#2738


Intelect Legend Combination


INTCB
Two Channel Combo

7550
Channel Combo

Ultrasound Applicators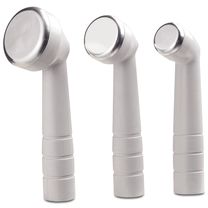 Waterproof and precalibrated applicators operate with 1 or 3.3 MHZ frequencies. Available in cm 2, 5 cm 2, and 10cm 2.
78048 2cm 2 Applicator
78047 5cm 2 Applicator
78046 10cm 2 Applicator
Electrodes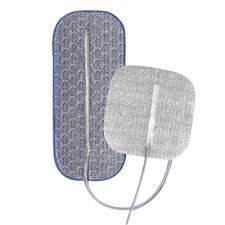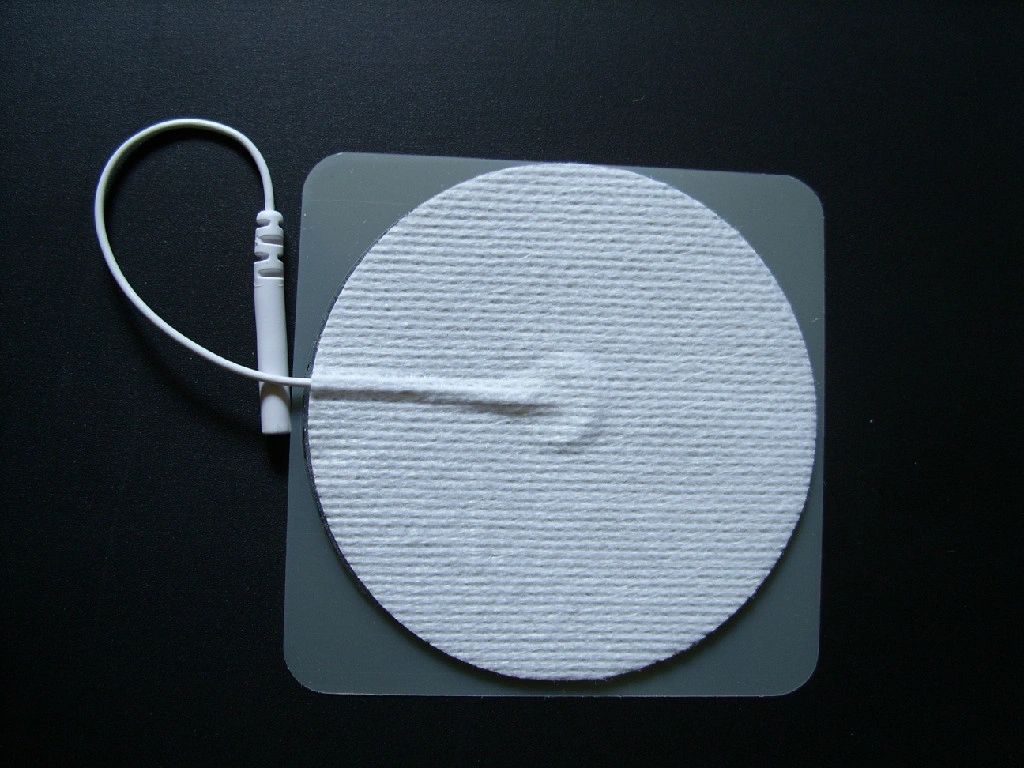 1.75" x 3.75" Electrode
Pre-wired Re-usable Electrodes
Foam or Cloth (white)
4 / Pouch
80 / Case
2" Round Electrode.75" x 3.75" Electrode
Pre-wired Re-usable Electrodes

Foam or Cloth (white)
4 / Pouch
80 / Case
2" x 2" Foam Electrodes
1.75" x 3.75" Electrode
Pre-wired Re-usable Electrodes

Foam or Cloth (white)
4 / Pouch
80 / Case
Back to top

Back to Sales
Home